Have you been asked to write a letter of recommendation for graduate school? If you have it's either you will be happy to write one because you are comfortable with your writing skills or you will feel a bit pressured because you are not really good at writing. Whatever you might be feeling at the moment, you need to keep in mind that the letter of recommendation you will be writing should be as honest as possible as this will help the admissions officer to get a picture of the character of the applicant.
What to Write in a Recommendation Letter for Graduate School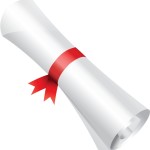 What goes in a letter of recommendation for graduate school? Aside from a short history between you two, it should also contain a preview of the applicant's education history and work achievements if any. It should also indicate the strengths and weaknesses of the individual because you want to be honest with your letter. Although you might think that adding the negatives can hurt their bid to be accepted in the graduate school, it is necessary because it will help the school understand who the applicant is through your unbiased recommendation.
Get Expert Help for Graduate School Letter of Recommendation
It's only fair that you ask for help when it comes to writing letters of recommendation for graduate school especially if you want to be able to submit the best letter there is. If you want an expert to help you out, just visit our website and we will handle your graduate schools letter of recommendation for you. Our writers are quite knowledgeable when it comes to writing recommendation letters which means you can breathe easier knowing that there is someone to write it for you.
Affordable Graduate School Recommendation Letters
You might think that it will be next to impossible to find a decent priced writing service to handle your letter of recommendation for graduate school but you can find affordable rates with us along with high quality writing service.
Use our services today and get your graduate school letters of recommendation of high quality!