Personal Statement Writing and Editing Services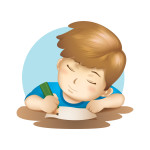 The art of self-introduction and self-representation is the most important nowadays. In the future, you will create dozens of resumes and undergo hundreds of interviews, proving that it is you who deserves the position and is ready to take the responsibilities. However, everything starts now when you're going to enter the university. A personal statement is a mandatory component of the application package for educational or non-educational institutions. It is a document in the form of an essay, describing you as a personality. Nonetheless, you should not mistake it for a standard academic essay or a motivation letter. A personal statement has its own rules and requirements you should follow. Imagine that you, as well as the other applicants, want to enter the university. Most of you have nearly the same prior experience. Thus, your application CVs look quite similar. Even so, the admission committee has to choose a limited number of candidates. A personal statement is a document that can help you become a lucky one. A personal statement is less formal than other similar types of documents due to the fact that its main goal is to create an image of the applicant. Nevertheless, there are several focal points to keep in mind:
Describe your motivation for applying to the university/program/job.
Persuade that you are the right person to get a place.
Dwell on your prior experience in the field.
List down your skills.
Talk about your long-term goals and how you will achieve them with a particular university/program/job.
It sounds easy until you start working on the first paper. However, we can offer you help. We have employed experienced and certified writers and editors who can assist you with personal statement writing and editing. When you need to have your car fixed, you go to an auto mechanic. Your personal statement can be fixed by our professionals. There are many advantages of ordering this kind of services rather than doing all the job by yourself:
You save lots of time.
You set the required deadline and receive your personal statement on time.
You don't need to hesitate and worry about the quality.
You get a complete document that is proofread, edited, and ready to be sent.
If you are still in two minds, here are some reasons why you should choose us:
We collaborate only with certified writers who have significant experience and have successfully completed the test task.
We will revise the file based on your comments and requirements.
We have a personalized approach to every customer: your statement will be unique and reflect your personality.
We offer 24/7 customer support that will resolve any issues quickly and effectively.
We value the security of our customers and deal with personal data in accordance with laws and regulations, as well as a high level of professional ethics.
Statement of Purpose Writing and Editing Services
According to our internal statistics, writing SoPs is the most stressful task for our customers. First of all, a statement of purpose is mostly used by school graduates to enter college or university. So, this is one of the first serious documents for young people. Moreover, it is the most formal type of application essays and the most weighty one. Besides, most people don't realize the difference between an SoP, personal statement, motivational letter, and other documents that help you enter the university or get a job. Nonetheless, we are here to dispel your doubts. To make a long story short, a statement of purpose is an essay that is focused on your research interests and plans. You should also mention your previous experience linked to the chosen field of study. You are expected to provide well-defined goals and persuasive reasons. Some universities give a list of questions to their potential students as a part of an SoP. In such a case, you should concentrate on giving clear answers to all the questions. Don't try to change the topic or omit some questions. If you fail with the answers, you will immediately lose the competition. Due to the importance of this document, we have hired the best SoP writers who will easily cope with this task. By ordering an SoP from us, you will receive a personalized paper of top quality that beneficially highlights your strengths. We will analyze your profile attentively and chose the best words for composing your SoP. Another important advantage is that we have considerable writers' base with expertise in different areas. It allows us to cover almost all the fields of studies, even the most specific ones. Some of the most favored include finance and economics, medicine, pharmacy, law, linguistics, arts, business administration, engineering, etc. Nevertheless, even if you apply for an unpopular specialty, you can always ask our support team if we will be able to find a writer for you. For most of the cases, we will. Don't believe it? Dare us! We are sure that our company will guarantee you an outstanding customer experience:
Our clients are our biggest value. That is why we suggest user-friendly service, clear order forms, simple procedures, and 24/7 online support.
We focus on quality. We believe in the idea of being ahead of the pack. That is why we constantly keep in touch with industry changes and new streams. We often ask consultancy from members of admission committees at different universities to clearly understand the market and its requirements.
We meet commitments. You can choose the deadline and add any instructions to your order. Once the order is confirmed, it is our responsibility to complete it on time in accordance with all the standards and your concerns.
Letter of Recommendation Writing and Editing Services
Have you ever been in the situation when a former employee asks you to write them a letter of recommendation, but you get bogged down in work and forget about this task? It may seem unimportant for you, but it may mean a lot for your former subordinate. Maybe it is you who is looking for a job, and your manager has asked you to write a recommendation later for yourself and promised to sign it? Regardless of your role in this situation, we recommend not to waste your time and ask professionals to help you. A recommendation letter is not just a formality. It may significantly influence the decision on your candidacy. That is why the format is not the only thing that matters: the content is crucial as well. We don't promise to come up with flowery praises of your former employee. However, we will undoubtedly turn your ideas into a beautiful text and suggest some ways to highlight their strong sides effectively. So, if you are a manager, you will:
Fulfill your responsibilities on time while focusing on more vital tasks.
Maintain supportive relationships with your former colleagues.
In case you are a candidate, you will:
Not disturb your manager with your request.
Be able to make sure that the recommendation contains desirable information about you.
No matter which side of the process you are, you always get benefits. It is of utmost importance. We don't deliver semifinished papers. We analyze personal profiles of candidates, pay attention to the information provided by their managers, and research the values and requirements of their future workplace. Then we summarize all the information and turn it into a professional letter of recommendation. This document also requires proper formatting and style. It may contain some standard formulas, but they can vary based on the profession and management level. We can also prepare recommendation letters for students who are applying to the university or first job. Are you still pondering whether order the service or write by yourself? Remember that a recommendation letter is an opportunity for the potential employer to look at the candidate from another side. Probably our writers won't spend working days with you evaluating your performance. Nonetheless, being professionals, they will understand what impression your application package makes. On the basis of this, you will be given recommendations on what to improve and highlight or not to cover. A recommendation letter will complement your resume, providing more details on successful projects and accomplished tasks. Given the fact that we are attentive to all aspects of your profile, a file prepared by our writers will work for sure. Our customers get their dream jobs. It is your chance now. Don't miss it and fill in the order form.
Residency Personal Statement Writing and Editing Services
A residency personal statement is extremely popular among our customers. The main reason is that almost all medical programs require to include this file in the application package. Another reason is that a residency personal statement is surely a pivotal document. It requires a high level of responsibility and accuracy from the writer. A medical career is not an easy path, and the competition is tough. We have analyzed the most frequent mistakes people make when creating their personal statements and have decided to share them with you. Now imagine how many personal statements the admission committee reads every year. Think about how many of them contain sob stories about childhood and phrases, such as "willing to help people" and "making an impact on people's lives." We don't mean there is something wrong with the desire to save lives, but we bet that you will find similar lines in every personal statement. Even if it is true, this can hardly help you differ from other candidates. Another problem appears when residency applicants try to expound on their previous experience. Because of years of their studies, professional slang has become a part of their lives. That is why many of them face serious difficulties when trying to explain complex processes in simple words. You should bear in mind that not all the people who will read it are experts in your industry. Although a personal statement is less formal than an SoP or a letter of recommendation, it is not the best idea to add jokes to a residency personal statement. The person who will check your application may not have the same sense of humor as you do. Therefore, you will decrease your chances of getting into the program. Some candidates who still don't know which direction to choose tell about that in the personal statement. Never allow any visible doubts in documents from your application package. Everything in your file should tell that you are the best fit for the program, that you want to be accepted to this particular program only, and that your career ambitions are closely connected with it. Thus, analyzing common mistakes, our writers have determined priority directions they pay attention to when writing residency personal statements:
Original, interesting, and personal story.
Appropriate style.
Proper language.
Strong arguments.
Besides, we prepare all application documents in accordance with rules and peculiarities to achieve the ideal compilation of innovation, standards, storytelling, and formality. The formula is simple. Its implementation is rather difficult. Nonetheless, there is a clue. When you become a doctor, you will expect your patients to ask for your help rather than care for themselves. By offering professional residency services, we would like to suggest benefitting from our expertise. So, if you don't want to spend hours writing, editing, and proofreading your personal statement, you can ask us to do that for you. We take all of the responsibility for magnificent results and work done on time.