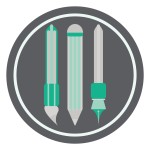 Writing a letter of recommendation can be tough at times especially when you need to think about what information you will be including in the letter. What's more, you will need to make your letter brief and to the point but with the amount of information at your hands, sometimes it is difficult to determine which ones should go into the document. Fortunately, it is easier to find someone to help you with your letter of recommendation and different
reference letter tips
 thanks to the Internet.
Writing a Recommendation Letter – How We Do It
1. Place Your Order
You need to place your order first using our simple order form which will take less than 10 minutes. Provide us with all the details so that we can satisfy absolutely all of your needs.
2. Proceed with the Payment
Confirm your order with us by completing your payment using the most comfortable methods. It's totally safe and secure and we won't share your credit data with the third parties. It's a guarantee.
3. Assigning the Writer
We will assign the most competent specialist in your area to your order based on the information you've provided us with. After that, you'll be contacted by your expert via email and will be able to discuss your piece of writing.
4. Draft Revision/Approval
A draft of the letter of recommendation will be sent to you for approval or for revision. You may ask for as many changes as you want. Your writer will immediately improve your LoR according to your comments.
5. Final Draft
You will receive a final draft once changes are made. In case you are not happy with the final outcome, we guarantee the full refund or one more revision.
 Write a Letter of Recommendation with Us
Writing a letter of recommendation with us is something you should consider especially if you are after the best letter of recommendation. Writing LoR on your own might be something you are not looking forward to but with our help, we'll make it possible for you. Just fill up the form on our site and we'll assign a writer to it immediately. Regardless of whether you want your letter of recommendation in a flash or not, we will make sure that your LoR will be written in the best manner possible.
If you need high-quality LoR service, we are ready to help you!
Reasons to Trust Us Writing Your LoR
If writing a letter of recommendation isn't your strongest point, don't let this be a problem for you since we are here to help. Our services are available any time of the day and with our affordable prices, you won't find another writing service with the same kind of offer as us.
Improve a letter of recommendation with us and apply with confidence and success! We work – you succeed!