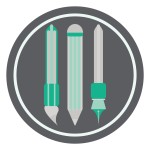 Writing a letter of recommendation can be tough at times, especially when you need to think about what information you will include in it. What's more, you will need to make your letter brief and relevant. However, due to the amount of information at your disposal, it can be difficult to determine what the document needs to contain. Fortunately, it is easier to find someone to help you with your letter of recommendation and different reference letter tips thanks to the internet.
Putting in a good word for someone else can help them get selected for the course they want, the internship they have chosen, or their dream job. However, to achieve it, an LoR should be effective. That's why hiring a professional LoR writing service is important:
An expert writer can easily highlight and describe the person's most notable skills.
They know how to persuade the reader to accept the candidate.
A professional letter of recommendation service can help you get rid of all the trouble that comes with writing an LoR.
Since they have a flair for language, they will carefully choose their words so that the message can be conveyed as successfully as possible. There is no doubt that you will be satisfied if you choose an expert recommendation letter service.
Before sending your LoR, remember that it can make a great difference to you. It is important to submit only a strong LoR so that your application can stand out.
Writing a Recommendation Letter – How We Do It
1. Place Your Order
You need to place your order first using our simple order form, which will take less than 10 minutes. Provide us with all the details so that we can satisfy absolutely all of your needs.
2. Proceed with the Payment
Confirm your order by making a payment using the most comfortable method. It's totally safe and secure, and we won't share your confidential data with third parties. It's a guarantee.
3. Log in to Your Account
You will receive login details required to get access to your personal account. Using this account, you will be able to control the writing process and chat directly with your writer. We will assign the most competent specialist in your field, based on the information you've provided us with.
4. Draft Revision/Approval
A draft of the letter of recommendation will be sent to you for approval or revision. You may ask for as many changes as you want. Your writer will immediately improve your LoR according to your comments.
5. Final Draft
You will be able to upload the final draft from your account when changes are made. Enjoy your final document and boost your chances of success!
Write a Letter of Recommendation with Us
Writing a letter of recommendation with us is something you should consider. Writing an LoR on your own might be something you are not looking forward to. Just fill out the form on our site, and we'll assign a writer immediately. Regardless of how soon you want it to be ready, we will make sure that your LoR will be written as well as possible.
There are many reasons why you should hire our professional LoR writing service. Check them out:
We have a professional team. Our pros can write, edit, format, or proofread a letter of recommendation. They know all the things your letter should include, so they will surely add them.
We have a lot of experience. Our professional LoR writing service has helped customers realize their dreams for many years.
We work with professional writers who have extensive knowledge of writing recommendation letters. They are specialized in several fields, so we can cover many topics.
We also work with expert editors who know what the best way to write a letter of recommendation is. They will revise your letter and make the necessary changes to make it impressive.
Our customer support team is available 24/7. They can help you at any time with any issue regarding the LoR.
Reasons to Entrust Us with Writing an LoR
If writing a recommendation letter isn't what you are brilliant at, don't let this be a problem for you since we are here to help. Our services are always available, and the prices are affordable. You won't find another writing service with the same kind of offer.
We will assist you with an LoR and make your life easier. We consider it a significant responsibility to make ideal modifications in your letter of recommendation. Our whole job is to keep the clients satisfied. Here is a list of our advantages:
Every aspect of your LoR will meet the requirements and expectations of the admission selection committee.
Your recommendation letter can be flawlessly formatted and consist of top-notch content.
Our professionals' capabilities are undoubtedly splendid, and we are worth relying on as the quality of tasks we fulfill is always assured.
Writing an LoR with us will certainly help you achieve triumph.
We guarantee that you will be happy with our LoR help.
Improve a letter of recommendation with us and apply confidently and successfully! We work – you succeed!