A Letter of recommendation for scholarship can be the ticket to acquiring a scholarship. For students heading to college, acquiring a scholarship is a great relief financially. Scholarships are, however, a bit difficult to acquire for students due to the competition. Many students apply for these things. Hence, there's the need to tip the scales in a particular student's favor. One of the legal ways of doing this is by ensuring you present a good recommendation letter.
What Is a Recommendation Letter for Scholarship?
A scholarship recommendation letter is a document that is written by a student's counselors, teacher, and other essential people in a certain student's life that is meant to be a testament that a student is a worthy candidate for the scholarship. This statement provides some important information about the student that the scholarship committee will consider when making their decision. It's mostly about showing a student's strengths, abilities, and achievements from the perspective of the writer, who is likely to be a person who knows the student well.
How to Write a Scholarship Letter of Recommendation?
Writing a letter of recommendation for a scholarship is a task that needs to be taken very seriously. This is because you are vouching for this student, and hence your recommendation needs to count. Before composing a letter of recommendation, there are certain things you need to know and do.
First, you need to understand what the scholarship encompasses. This way, you will better link the positive attributes of the student to the requirements of the scholarship. The objective of writing this recommendation letter is to support a student's resume. It needs to be personalized for a better effect.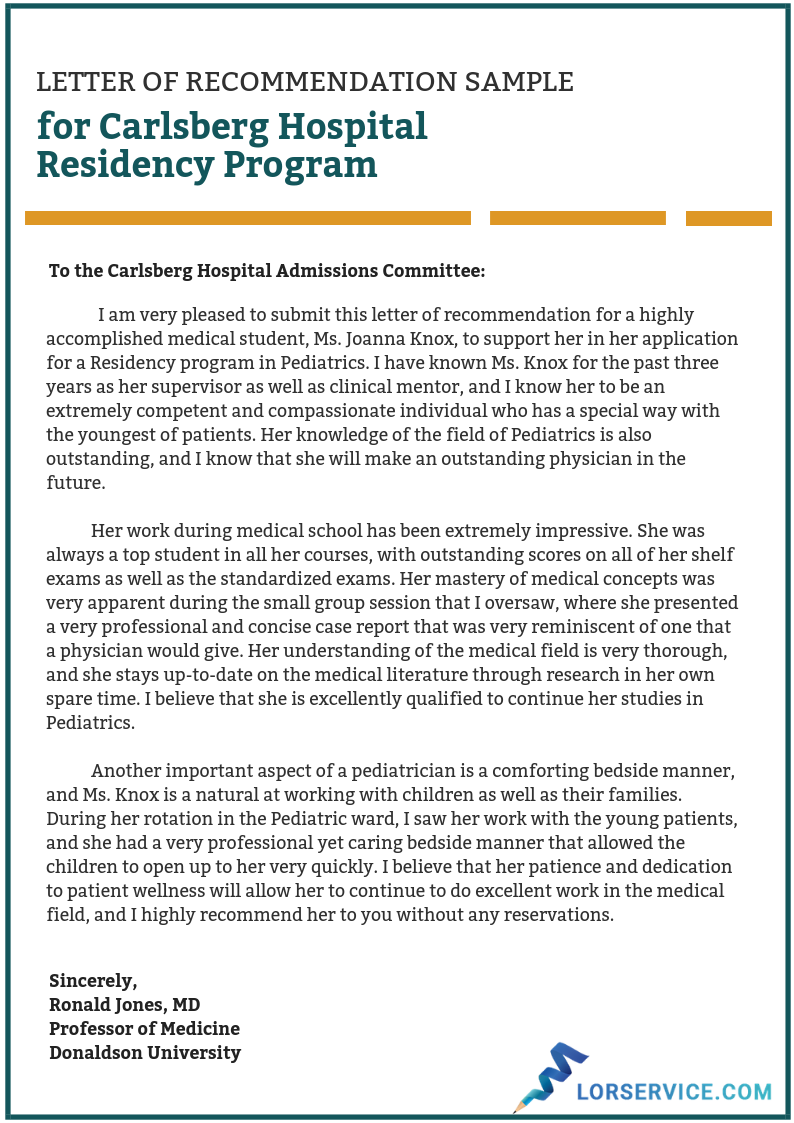 Before learning how to write a scholarship letter, you need to take some time to determine whether you are in a position to craft a good and genuine recommendation letter for that student. You need to know this person and be willing to help them succeed well in producing a more effective letter.
You also need the scholarship letter format to ensure your document is valid. We have some samples to help you with the formatting, as well as some templates that can guide you when writing.
Structure of a Letter of Recommendation for a Scholarship?
The structure is essential in a recommendation letter. It will make it easy for the reader to follow your line of thought. When writing a scholarship letter, you need to have the following in your outline. The three main sections of this document are the introduction, the body, and the conclusion.
First is a salutation, where you acknowledge the people who will be reading the recommendation. A good example of a start is 'Dear scholarship selection committee.'
Introduction. This is where you give them basic information about yourself and also how you know the student.
The body is where you can now show why you believe that that particular student is deserving of the scholarship.
Your conclusion is basically a brief summary restating the main points in your letter.
Provide your contact information and also your signature in case they need to verify your document.
We have provided an example of recommendation letter for scholarship ready to provide further guidance on what is expected
How Long Should a Reference Letter for Scholarship Be?
Like most formal letters, the scholarship reference letter should not be too long. This is because the committee probably doesn't have much time to comb through numerous pages when they have other applications to review. Hence when writing this paper, you need to be concise with your words and go straight to the point.
The general length of a recommendation letter for scholarship is about between 300 and 500 words. So you need to prepare before writing and gather only the main points that you will focus on in your work.
How to Start a Scholarship Recommendation Letter?
When it comes to how to start a recommendation letter for a student, you will have to begin with your salutation, as mentioned in the structure. From there, the introduction paragraph, Dive right in, and acknowledge that it is a recommendation letter. From there, you will have to identify yourself and how you know the candidate. This is the simplest way to begin. You don't have to waste time thinking of a killer opening for the letter. The committee is more focused on the contents of the recommendation letter. You have to have all this information planned out before you start writing a recommendation letter for a scholarship. This includes details such as how long you have known or worked with the student and a little into who the student is.
What to Include in a Letter of Recommendation for Scholarship?
There is also some essential information that you need to have in your recommendation letter. First is the experience you have had with the student. This is crucial information since the committee wants to understand how that student relates to or works with other people. When providing the experience, adding valid examples is a great way of providing a better understanding to the committee on the character of the student. Other things to include in a letter of recommendation are events that the student has been involved in that have relevant meaning, for example, is there a time when the student stepped up or expressed leadership traits?
You also need to include the potential of the student. Do you believe in them, and how much so? Show them why you believe that your student will succeed at that particular program or in the institution.
How to Conclude a Scholarship Recommendation Letter?
After the body, the final major section of this document is the conclusion. Here, you only require but a few sentences. When writing a conclusion for a scholarship recommendation letter, you have to make it clear that you are concluding with a phrase like 'In conclusion,' From there you can provide a summary of the main points you have included in the other sections that show why the student is a worthy candidate for that scholarship. This is also where you remind the committee of the positive attributes of the student, which makes them deserving.
From there, you can tell them how to contact you in case they need any more information or have any questions for you, add your phone number if possible, and if you have an email, this is where you drop it.
Finally, like other letters, end with a "Sincerely…" followed by your name.
Most Popular Type of a Scholarship Recommendation Letter
There are different types of recommendation letters that students or individuals require for their applications. We have guided individuals on how most of these are written to help strengthen the applications of the students in question.
One of the common ones is the academic recommendation letter for student. This is where a student wants to apply for a scholarship for a chance to further their education in a certain institution. It is common for students to ask their teachers to write this letter to them since they know the students better on an academic level.
There is also a recommendation letter for university admission. Many students compete for limited vacancies in some of the prestigious universities. Hence, when applying, students need to go the extra mile to brighten their application with a good recommendation letter. This way, they will have a competitive advantage over the other students. These letters can be from teachers, mentors, tutors, and other important figures in the academic life of the student.

Luckily, we have a letter of recommendation template for college admission aimed at guiding recommendation writers on how to properly write these documents, not to mention some amazing tips on what is included and the type of information that the selection committees are usually looking for.
For students who want to advance their studies in a certain field, an educational recommendation letter can serve their application greatly. When a student wants to further their studies in an institution that has a more advanced in that particular field, a well-written recommendation letter from a person like a teacher or professor can work in their favor. Showing the determination, and positive traits will paint the student as a good addition to the institution.
There is also a letter of recommendation for elementary student. This is required for elementary students who are applying for upper-level academic institutions or even camps. These letters of recommendation show how the student fairs in the various school activities. They are most effective when written by the teachers since they have good academic knowledge of the students, making them likely to be unbiased.
When applying to join fellowships, there is also a fellowship recommendation letter that an individual requires as part of their application. In most cases, it is advised to have more than one recommendation from people who know you properly, whether it is as a person, an employee, or even as a learner.
For students who are less fortunate and struggle in terms of academic expenses, there is a letter for scholarship financial need that should explain a student's situation to the committee and why they are the right choice for the scholarship at hand. This includes providing information such as how the student is currently paying for education, why they need aid, and how they would gain from the financial aid scholarship.
A grad school recommendation letter is part of the requirement for most universities for students looking to further their education, for example, being admitted to a Master's program. These letters are essential and might seem daunting since they have high stakes, but with our guidance, you can complete your mentee's or colleague's in no time.
There's also the letter of recommendation for high school student. A high school student might need a recommendation letter in case of a transfer from a current school to another, when they are applying for college, or even those who start minor jobs before they get to college. A good recommendation adds strengths to any of the above applications.
Finally, there exists a recommendation letter for Ph.D. scholarship. As its name suggests, it is required when applying to join a doctorate program.
Frequently Asked Questions Concerning Recommendation Letters
There are some questions that any student required to submit a recommendation letter might have concerning these documents. Like how long should they be? Who should write it? And other major questions. We have provided some solutions to some of these queries.
Who to Ask for a Letter of Recommendation for a Scholarship?
There are different people you can approach to write you a recommendation. However, the main thing you need to ensure is that they are willing to write a good recommendation for you or that they believe in you. So, whom should you obtain your recommendation from?
A recommendation from couch is the best of your scholarship is sports-related or if you are a good student in terms of athletics or sports.
The recommendation from teacher is likely to have one of the best effects. A good recommendation from your teacher brightens up your application.
You can get a recommendation from employer for those if you are already working.
Get the letter from mentor, especially if they have known you for a significant period.
A recommendation from friend is also essential, but when partnered with another from someone with an academic perspective.
Do All Scholarships Require Letters of Recommendation?
The answer is no. However, it would be essential to have one as part of your application. Not all scholarships will provide the requirement of a letter of recommendation scholarship application document. But, you might choose to include one because of the competition out there. A good letter of recommendation to support a good resume and personal statement will increase your chances. So unless they state not to, or limit the documents needed in your application, attach one.
Top Assistance With Your Letter of Recommendation
In case you require further assistance with your letter of recommendation, we have all the right tools and experts to help you. We have provided some amazing samples of recommendation letters from our incredible writers who are skilled at crafting personalized documents of this nature to improve a student's chances at the scholarship. We also have some templates that can guide you in writing your own letter of recommendation scholarship document for a student or mentee, you know.