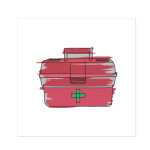 When applying to a dental school, make sure that you attach a letter of recommendation for dental school together with your application documents. You can ask anyone who is close to you, be it a relative, a friend or even a mentor, to assist you with this task. Choose someone you think can help you
write a decent letter
as this will give you an advantage over other applicants. It would be better if you ask someone who is adept at writing since this will make it easier for them to write your letter.
Dentistry Fields We Cover
Associate's Degree in Dental Assisting
Dental materials
Pharmacology and clinical procedures
Dental specialties and science
Chair-side assisting
Dental radiography
Business skills
Doctoral Degree in Dentistry
Dentistry biostatistics
Molecular biology and oral microbiology
Periodontics
Head and neck anatomy
Dental radiography occlusion
Operative dentistry
Bachelor's Degree in Dental Hygiene
Periodontology
Pharmacology
Oral radiology
Local anesthesia
Dental morphology and dental specialties
Writing Dental School Letter of Recommendation
It is an honor to be asked to write a letter of recommendation for dental school but it can also be a source of pressure because you need to write in the best manner possible. Aside from sharing a brief history of your interactions with the applicant, you also need to write about their achievements in school. It would be worth sharing about personal incidents that show their positive qualities but don't skip their negative sides as well but be delicate.
Help with Recommendation Letter for Dental School
There is no reason why you should be embarrassed to ask for help when it comes to writing a LoR for dental school. Not everyone has the ability to write a letter of recommendation that really stands out. With all the stories that you wish to include in your letter, how can you discern which one fits best? This is where a professional writer can help you out. In particular, our dentistry experts are pros in crafting:
Letter of recommendation for dental hygiene school
Recommendation letter orthodontics
Dental school letter of intent
Dental school acceptance letter
Resume for dental school application, and more!


The following advice for writing a LoR will help you to draft something that is going to effective in helping the subject to be accepted to the program that they have applied to:
Be positive

. Ensure that you are personally comfortable with providing a recommendation letter for the applicant. If you really have nothing positive to say or do not feel that they would do well within the program that they are applying to then it may be best to decline to provide the letter.

Introduce yourself

. Provide brief information about yourself and how you know the person that you are recommending so that they know the context within which you can judge the applicant.

Mention the main points

. Highlight the motivation of the students and what their attitude is towards learning. Also cover their leadership skills, commitment, and professionalism within what you write.

Stay honest and objective

. Do not use any form of unsupported praise. Always provide clear and concise examples to support what you have to say about them.

Look into the future

. Keep to information that is current rather than talking about accomplishments that were in the past.

Recommend, navigate

. Make your own personal recommendation for the applicant, if the applicant is one of the best students you have ever taught then the reviewing committee will want to hear this.
We will write an outstanding residency letter of recommendation for you! 
Dental School Recommendation Letter Writing Service
Writing letters of recommendation for dental school is one of the services that you can get from us. All dental schools letter of recommendation are handled by professional writers to ensure that each letter of recommendation for dental school is original and well-written. You should take advantage of our service today if you want to get the best letter of recommendation there is. Facing trouble in writing recommendation letter for dentist? Are you done with finding the best recommendation letter for dentist? Well, you must know these reasons for employing us and stay away from all the hassles.
We assure the magnificent quality work.

You can ask for revisions as many times as you like. It will be done.

The authors are open to talking with the clients so that they make everything clear to them properly.

We never believe in submitting tasks to the clients after passing the deadlines.
It's time to check out our services for your dental school letters of recommendation!