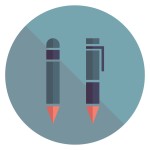 Business school recommendation letters are usually required by business schools as they serve as references of the student who wish to study in their institution. This document can be written by a close family member, friend, mentor or even a business associate who knows the person well. However, not everyone is aware of what should go into a letter of recommendation. Some even overdo it. If you are asked to write a letter of recommendation, it is best that you let a professional handle it for you.
Writing Letters of Recommendation for Business School
What should be included in letters of recommendation for business school? The first thing that you need to write about is a brief history between you two. You should then write about what the other party has achieved in school and work if there is any as well as their skills that you think they are good at. You might think that skipping their negative side will be good for them but this is also an important part in writing a letter of recommendation.
Find Help for Business School Letters of Recommendation
It's not that hard to find help when it comes to business school recommendation letters especially when you can turn to the Internet to search for writing services. There are literally dozens of names out there that are worth checking out but if you want to speed up the process why not choose us instead? We are quite familiar with writing business school letters of recommendation and we can guarantee that they will be written in a professional manner at a price that you are comfortable with.
Our Recommendation Letters for Business School Service
If you want to give the best letter of recommendation for business school, hiring us will be to your advantage. We have some of the best writers in our team and each one of them is adept in writing business school recommendation letters and to customize them according to your needs.
Recommendation letters for business school are essential while applying. We can help you to write the most convincing recommendation letter!